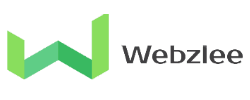 ABOUT US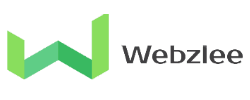 ABOUT US
That's why we do it. We have a few passions here at Webzlee.
Business is one of them, getting business online is the next one and teaching and development. That's what makes us different. We want to do more online for ourselves and our clients.

Digital Business
We like making businesses better. From using free & commercial software to using hardware that makes your business more efficient and increasing sales. How much money are you missing out on by not working more digitally savvy?

Web Development
It's not just getting a website developed that we do. It's getting a website made that is aimed at your business goals. That's not just having a flashy website. It needs to be found by Google. It needs to funnel visitors towards your business goals. It needs to make your business money. That's what we aim to do!

Digital Skills Training
Webzlee started by training hundreds of businesses in how to do more online. When we say hundreds. we mean hundreds! We were involved with Googles Digital Garage project which we are very proud of. Oh and Dave is an IT teacher too, so add all the students hes taught over the last six years.
Webzlee | Google Digital Garage
Dave was lucky enough to work on a national project representing Google throughout the country. He has delivered training at the International Business event in London, the RBS Digital Business Growth event in Inverness, Glasgow, Manchester, Sheffield, Birmingham and many other venues across the UK. So when we say we have worked with hundreds of businesses, we really have!
And not many people can say they have been part of the Google journey, but we can.
Web Design
Webzlee use WordPress content management system and style the websites with the Divi theme. We have invested in a lifetime license as it is the most popular theme in the world and has the best development community out there. As well as this, because of the flexibility of the them it enables us to produce great looking websites with a fast turnaround making and keep your site cost to a great price.
Digital Marketing
You could have the sexiest website in the world. If people cannot find it then it's crap. Sorry. It's as simple as that really. We ensure that your business is optimised to be seen by the people that matter. Your customers and Google.
We create websites that are optimised using relevenat search terms that your customers are looking for.
Social Media
Love it or hate it. It doesn't matter. Your customers are on it somewhere, so if you want more customers, you need to be on the right social media platforms.
We know which ones do what. We can create your soccial media accounts and optimise them so that they integrate effortessly with your website.
Training and Development
Do you know how much money you could be loosing by not going digital. If you are still using a paper diary to book jobs the you are risking loosing customers.
We can show you how to implement digital systems that will help you work more efficiently, save you money and create future business opportunities.
Don't just get a website, get a website that works for you and create more opportunities.
13, Lumley Terrace
Chester Le Street
Durham
DH3 3NQ
Email
contact@webzlee.com
Telephone
078544 18050
Don't just get a website, get a website that works for you and create more opportunities.
Email
contact@webzlee.com
Telephone
078544 18050
13, Lumley Terrace
Chester Le Street
Durham
DH3 3NQ